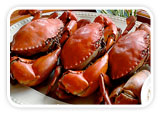 • The restaurant is open daily from 08.30 am - 21.00 pm.
Our restaurant offers a varied menu. The fresh seafood from the fishing village barbecue and Food for the family with delicious, cheap food and affordable for a large group or in the relaxed atmosphere of the beach and watch the sunset and eat it. And banqueting facilities. Along with a karaoke stage with excellent service. That's all you will be impressed.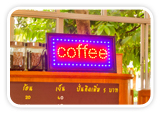 • COFFEE SHOP / WI-FI ZONE is open daily from 08.00 am.
Fragrant with the flavor of coffee fresh, affordable and customer service, and the juice of various kinds, COFFEE SHOP is also available for mini-mart and love with the relaxing of the WI-FI ZONE.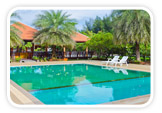 • Swimming pool for children and adults.
• Thai massage.

Relax with a massage by a professional masseuse.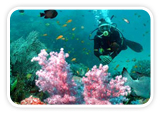 • Fun Activity such as bicycles, accessories / grill - grilled seafood (free of charge).
• One day trip

- Diving with fish, eat with Turtle, play with the fish species. Appreciation for our beautiful island at Kao Munkang, Kao Munnai ... Open new perspectives in the underwater world. Buffet lunch on the boat sea turtle breeding sites in the Royal Majesty.
- Wooden boat tour at 10.00 am , Price with shuttle service 850 baht per person.
- Squid fishing. Eating fresh octopus Japanese wasabi dip or grilled Thai style. Price with shuttle service 500 baht per person.